THE NEW ENTRY-LEVEL MODEL
THE iCHAIR MC1 LIGHT REPLACES THE iCHAIR MC BASIC AND iCHAIR MC1
Two mechanical adjustment options (back adjustment and tilting) are integrated as standard, which can optionally be selected as electrical adjustment options. Simplified handling ensures greater comfort. The increased performance ratio makes the entry-level model in the power range even more attractive.
Electrical back angle adjustment from -10° to 50°
Electrical tilt from -4° to 24°
For relaxed positioning and effective pressure relief
Use of VR2 electronics
Available in three different seat widths
Pull-out battery case enables simple and effective maintenance
Split aluminium rims for quick and easy service
High-grade impact-protected and powerful LED lighting for enhanced safety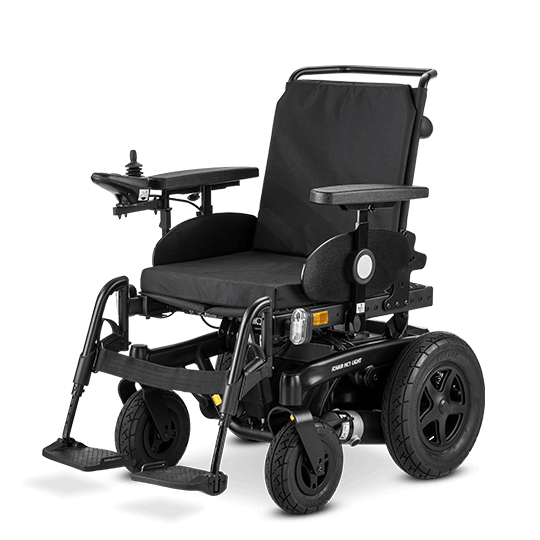 PRODUCT COMPARISON
Compare the advantages of the new iCHAIR MC1 LIGHT with its predecessors.
Do you have any further questions? We would be happy to inform you:
nach oben